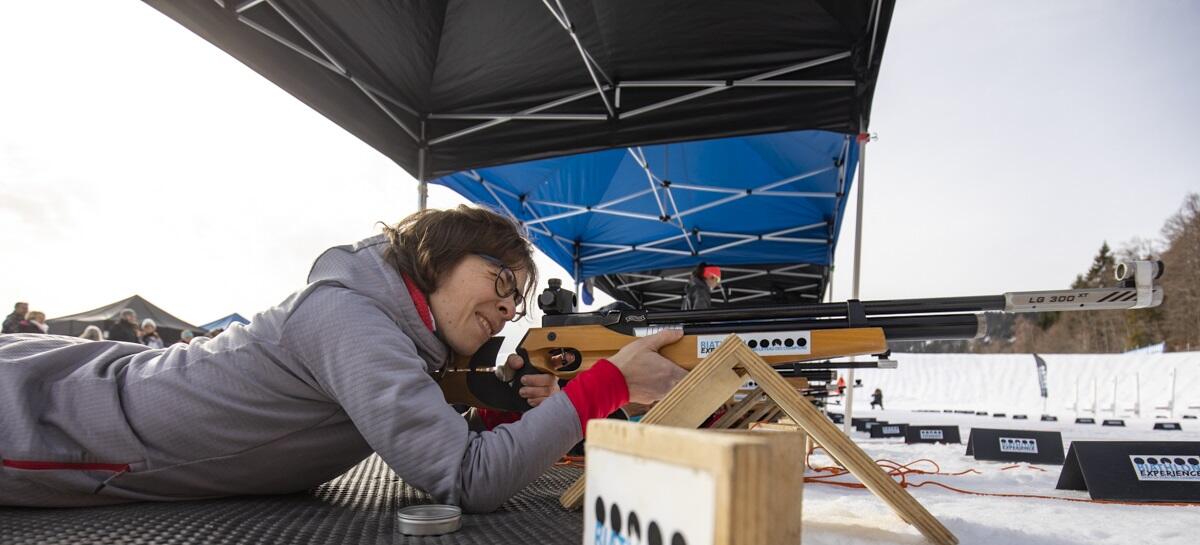 Summery Biathlon
Sports and leisure,
Ski,
Biathlon
in Oz
For more fun and less efforts, be introduced to this olympic sport !

The Tourist Office invites you to discover a summery version of the biathlon.
Sportive course, walking or jogging, after the effort comes the focusing time shooting with the laser rifle on a target!
Get challenged with friends, family or solo in the open air!

Provided equipment.
Groups (Max capacity)

6 Maximum number of people
From

July 5, 2023

to

August 24, 2023
Schedules

Each thursday from

August 3, 2023

until

August 24, 2023

from 2:00 PM to 5:00 PM

Each monday from

August 7, 2023

until

August 14, 2023

from 6:00 PM to 8:00 PM

Each wednesday from

August 9, 2023

until

August 16, 2023

from 5:30 PM to 7:30 PM
The station live

Booking my stay