La Boucle des Lacs at 2000m
There are some wonderful sights in store for you on this plateau, easy to get to and classified as a natural heritage site. Safe, marked trails will make your journey between the Alpette and Poutran gondolas simple. Discover the beauty of the snow-covered landscapes; the magnificent frozen waterfalls along the cliffs, the flawless peaks of the surrounding mountains and the five frozen lakes (arrelet, Lama, Faucille, Besson and Noir) hiding under the powdery snow. Are you into Nordic walking? Don't miss our permanent trail at L'Alpette! In the spring, when the ice melts, you can even see the wildlife easing themselves back into their usual lives.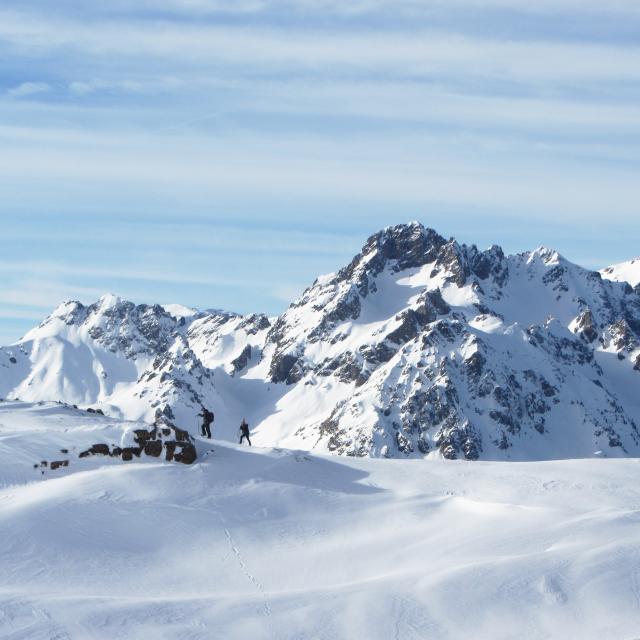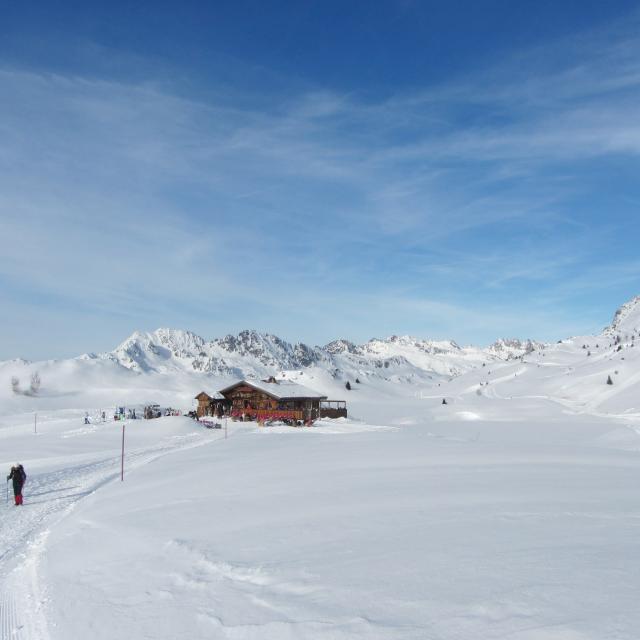 Le Col du Lac Blanc pass at 2800m
Starting from the Dôme des Rousses, a picturesque walk will take you down to the ice cave at 2700m. The perfect opportunity for a family visit! Take the chance to marvel at the immensity of the Grandes Rousses, overlooked by Pic Bayle (3465m), Pic de la Pyramide (3382m) and Pic Blanc (3330m).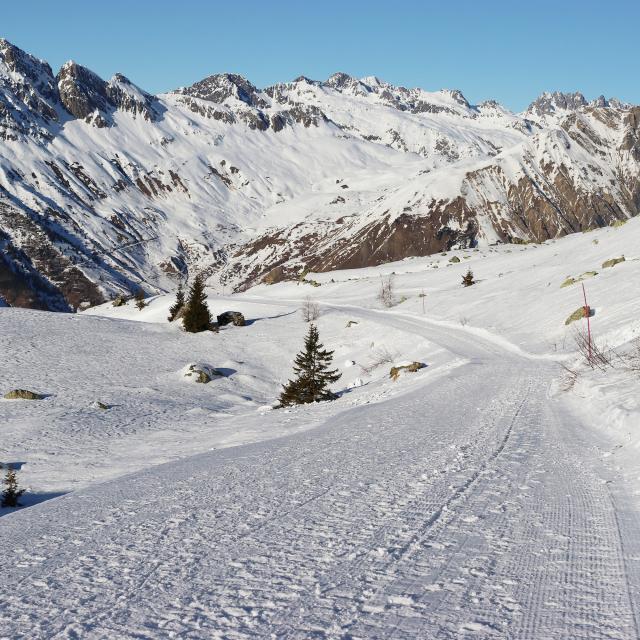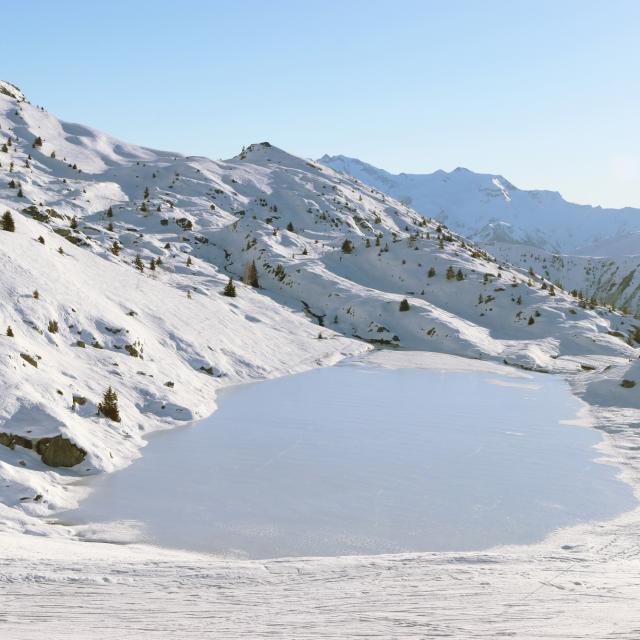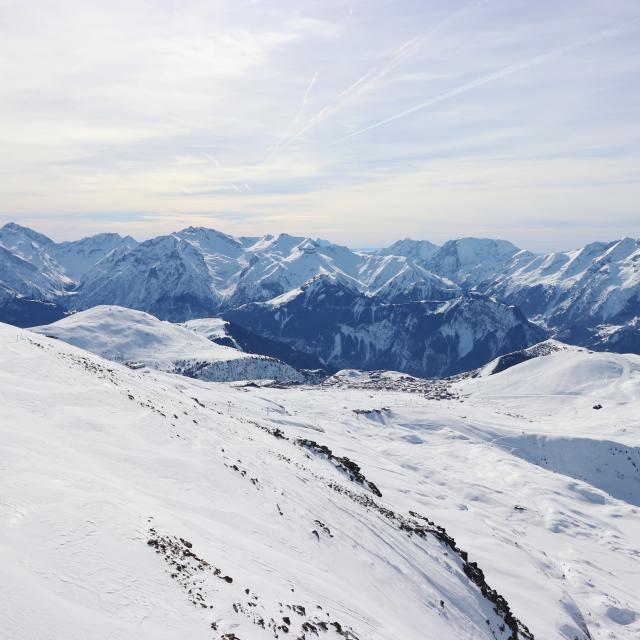 A little trip to Alpe d'Huez?
From the Poutran gondola, you can get to Alpe d'Huez within an hour on foot, via the 'Boucle de Poutran' pedestrian trail. Go and enjoy yourself in one of the most famous resorts in the Alps!