A man-made, ever-changing grotto
For over 20 years, the ice cave has been created by people every year. Mountain guides got the idea of building this cave from a tunnel filled with air. It had the air let out of it and was then covered with snow. The cave is made at the start of the season and stays open all winter until the ski area closes in April. Each year, the artists have a different theme to base their sculptures on, like the Himalayas (2018), the funfair (2019) and farm animals (2020).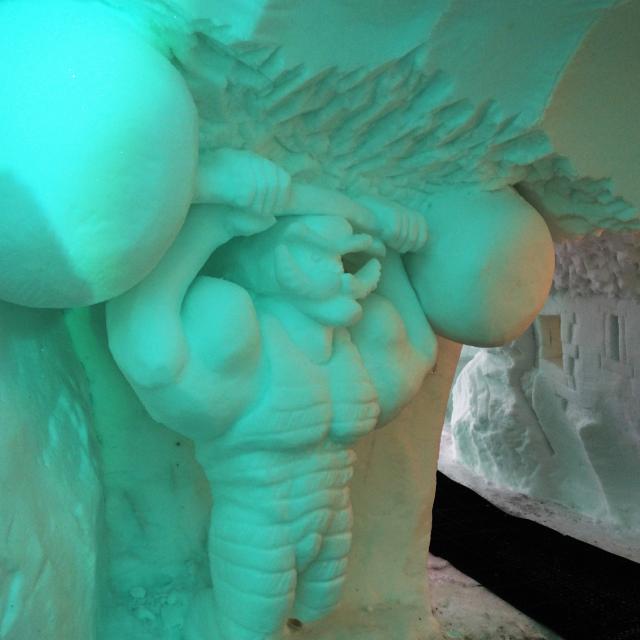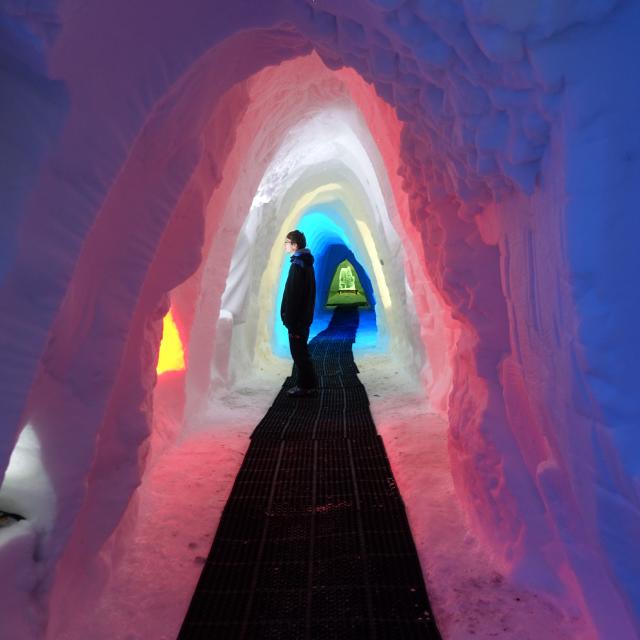 A fun family outing
You don't need to be a caver to see this cave, it's open to everyone! Leave your skis at the entrance and step into a winter wonderland! The ice cave is in the ski area, at a height of 2700m. With its beautiful art displayed along 120 metres of gallery and igloo, it's a magical and enchanting world of snow and ice. Take time to admire the detail and precision of the sculptures carved into the snow or ice, all lit up with coloured lights. You'll notice how cold it is in there too – whatever the weather outside, the temperature doesn't climb above 1°C! There's plenty of marvels waiting for you in this cave – not to be missed!